Bertling Logistics has been awarded another five-year logistics services contract with its client, TengizChevroil (TCO), that will see the Germany-headquartered logistics group manage the delivery of materials to the Tengiz oilfield in Kazakhstan.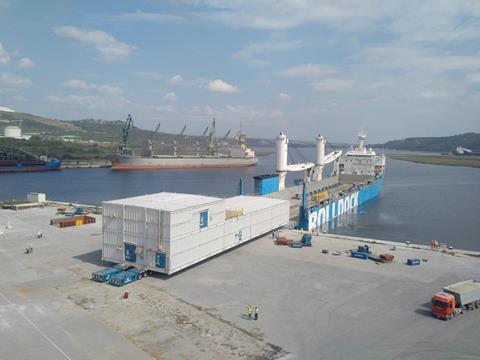 Bertling said that in addition to handling all the material resupply to the site, the company continues to act as the freight partner for the high profile and challenging Future Growth Project – the largest oil and gas project Bertling has ever been involved with.
While thanking its international offices for their efforts in coordinating this challenging project, Bertling added: "Our sincere appreciation goes as well to our teams in Kazakhstan, who do a great job every day albeit in difficult situations caused by the Covid-19 lockdown in the country. We continue to operate under the highest safety and hygiene conditions to protect our local workforce and ensure operational continuity.
"We would also like to say a special thanks to all our transport partners, including heavy lift, shipping, barging and trucking operators, for the contribution they have made to the project and for adopting our customer service ethos."