Munich-based BKL has expanded its service offering to include industrial assembly, supplementing its lifting and transportation services.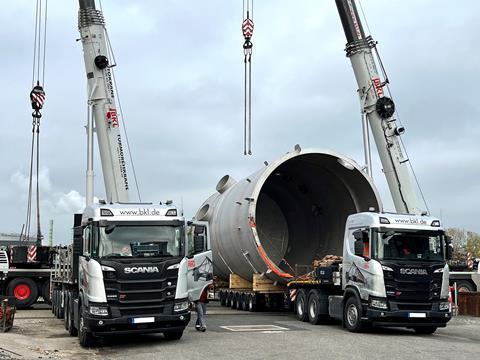 The company owns more than 600 mobile and construction cranes, plus a large fleet of loader cranes, trucks and low-loaders. Its extended service offering will see machinery and plant engineers team up with truck drivers and mobile crane operators not just to transport and lift industrial plants and sections, but also to assemble them directly onsite.
Available throughout Germany, the service includes planning, disassembly and move-out, relocation and move-in, reassembly and assembly, as well as maintenance and repairs.
The division was launched in the summer and BKL said that it has successfully carried out a number of projects for customers in a variety of industries, including those from the beverage, pharmaceutical and chemical sectors.
Jörg Hegestweiler, ceo at Munich-based BKL, said: "Our strength lies in moving loads and positioning them accurately. Not just transporting and installing industrial machinery and industrial plants, but also assembling them at their destination is the logical consequence in taking our services to the next level. As a step in our expansion plan, BKL's one-stop service now gives our industry customers even greater peace of mind."