Danish transport and logistics group Blue Water Shipping delivered a profit of USD12 million before tax in 2022 – a lower result than expected as a result of extensive investments in the wind energy industry.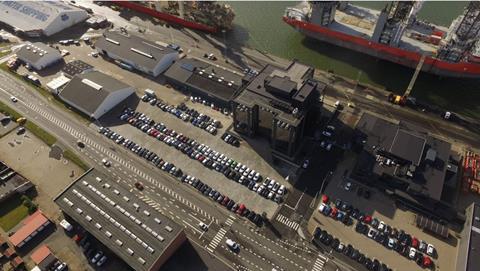 "The profit is lower than we expected, and consequently we are not content with the total result of the group," said Søren Nørgaard Thomsen, ceo of Blue Water. "That being said, we have seen a solid and strong performance in all business units during a year [that presented] many challenges to the industry and our customers."
Throughout 2022, the group expanded with a handful of offices worldwide, while the number of employees grew to accommodate current and future demands. Further investments targeted the wind energy segment, where the group formed the Danwind Blue Water joint venture.
The company said: "Through the joint venture, Blue Water is now involved in installing wind turbines – not only the transport. However, the start-up has required more significant investments than expected."
Thomsen added: "We have a strategic ambition to expand our services within the wind industry, where we hold a strong global position in transport and logistics. The pipeline of our joint venture looks promising; however, performance deviations will occur as it primarily concerns project assignments. At the same time, we must conclude that the cooperation has not lived up to our expectations. Consequently, our investment last year was heavier than we budgeted, reducing our total group profit by several million."
Blue Water added that its turnover over 2022 grew by 37 percent from USD970 million to USD1.3 billion. However, that increase is primarily driven by the high freight rates, especially sea freight. For this reason, the top-line growth has not filtered directly through to the bottom line of Blue Water.
"The high freight rates do not give an actual reflection of our development. We focus more on volumes, level of activity and market shares," Thomsen continued. "Last year was characterised by the steady development of new activities and offices, contributing to solving the customers' needs. We forecast this to continue, as we started the year well and expect to deliver a better bottom line result this year compared to last."
Blue Water's chairman of the board and founder Kurt Skov said: "We should have lived up to the financial expectations last year. However, I expect we will reach the right side of the budget this year."