Bertling Logistics and Clemenger International Freight have established a joint venture – Clemenger Bertling Projects – targeting the Australian market.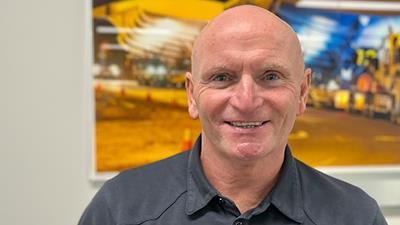 Clemenger Bertling Projects will explore new and existing business opportunities in Australia covering the energy, mining, and construction sectors. The joint venture commenced operations on July 1, 2023. It is headquartered in Perth and has offices in Melbourne, Sydney, and Brisbane, along with a network of partners and suppliers throughout Australia.
The JV will be headed by Chris Nicholson as general manager. He has worked at Clemenger since 2015 and knows the global Bertling team well from his previous assignment in Australia. Chris has more than 35 years of experience in global freight forwarding and project logistics.
Both venture partners have a long history of working together in Australia – Bertling and Clemenger have been agency partners since 2015. Bertling's focus on global project logistics and transport engineering solutions, will be complemented by Clemenger's core strengths in general freight forwarding and in-house Customs clearance. In addition, Clemenger will contribute its varied local logistics expertise, partner network, and access to modern transport vehicles and equipment. Bertling will bring in its global office and supplier network, a modern IT infrastructure, and varied project expertise in Australia and neighbouring APAC countries, such as Singapore, China, Malaysia, and Indonesia.
"Australia has always been an important market for Bertling, and our global team is passionate about all the new business opportunities arising in the country," said Colin MacIsaac, ceo of Bertling Logistics. "We are convinced that our new JV will obtain a leading position in the Australian logistics market and that we will be ideally positioned to adequately respond to and serve the logistics need arising from the ongoing energy transition."