Bertling Logistics has moved its office and warehouse in South Africa to another location in Johannesburg as it prepares for future growth.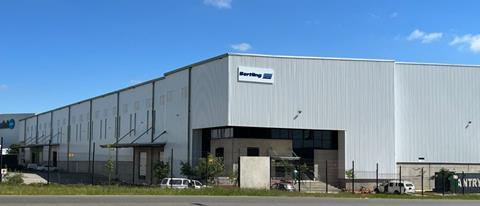 The forwarder said: "Bertling South Africa has shown solid growth over the last few years, and the leases were due to expire on both the offices and warehouse. The previous premises did not allow for the increased capacity for the new projects beginning in early 2023. Therefore, we took the chance for a fresh start into promising looking future growth prospects over the next few years in our brand-new office and warehouse premises."
The office and warehouse, located at the Plumbago Business Park, is close to the O.R. Tambo International Airport and has access to the R21 North/South Corridor that connects to Mozambique, Zimbabwe, Zambia and the DRC.
The warehouse has 4,000 sq m of floor space, with the option to expand by an additional 6,000 sq m.
Bertling added that it has also rolled out sustainability initiatives at the new location, including low energy boilers, energy efficient LED light bulbs, and recyclable bottles. Further still, the finance and project team will be paperless from April 1.