deugro has opened a further office in Gothenburg, Sweden.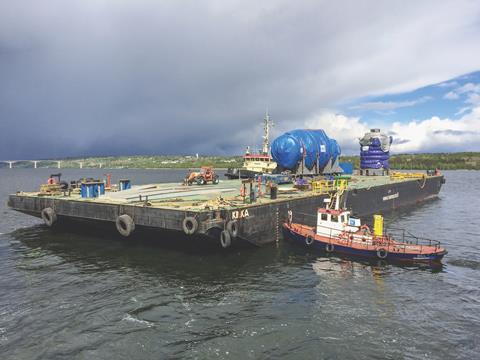 The office will provide the full scope of deugro's project freight forwarding and logistics services. The company has bolstered the deugro (Sweden) team with Magnus Olsson leading the office as head of operations and Joakim Malm joining as head of sales and business development.
"Both Magnus Olsson and Joakim Malm have a more than 20-year backgrounds in the Swedish project freight forwarding market and will contribute great value to deugro and our clients with their vast experience in and knowledge of the Swedish market," said Jan Rautio, branch manager at deugro (Sweden).
Niclas Stockfisch, meanwhile, has joined deugro as project manager. Rautio said of the appointment: "He adds excellent operational knowledge of the Swedish project market to deugro. We are looking forward to welcoming more members to our team soon."
deugro added that it has strengthened its position on the Swedish project logistics market by successfully completing various projects over the past years, especially for the pulp and paper and the sustainable energy sectors, along with a broad range of clients from other industries.