The Heavy Lift Awards is returning for the third consecutive year to celebrate the achievements of the project cargo supply chain.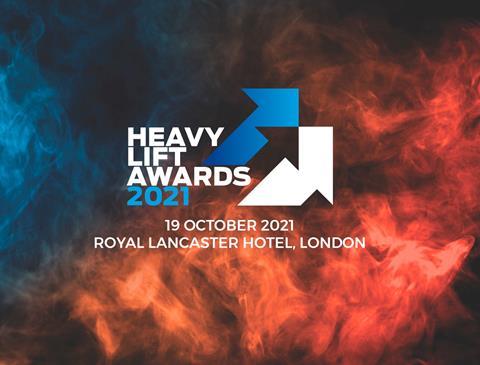 The Heavy Lift Awards is an opportunity to showcase the incredible work of the project logistics industry – from the engineering efforts behind the impressive moves and lifts, to the work that puts training and safety at the forefront of our sector.
This year's categories include: Airfreight Solution of the Year; Environment Award; Excellence in Engineering; Innovation Award; Lifetime Achievement Award; Network/Association of the Year; Overland Transport Provider of the Year; Port/Terminal Operator of the Year; Project of the Year; Project Logistics Provider of the Year; Safety Award; Ship Operator of the Year; and Training Award.
Entries can be submitted on the Heavy Lift Awards website – www.heavyliftawards.com – where you can also find the criteria for each of the categories. The deadline for entries is May 28, 2021.
HLPFI is excited to once again return to a live, in-person event this year with a gala dinner and awards ceremony taking place at the Royal Lancaster Hotel in the heart of London on October 19, 2021. With an after-show party and entertainment, the Heavy Lift Awards will provide the perfect opportunity to host clients, network with industry professionals and reward the hard work of your staff.
HLPFI would like to thank our confirmed 2021 sponsors – AAL Shipping, Barrus Projects, Blue Water Shipping, DHL Industrial Projects, Fesco Projects, Goldhofer, RTL, Sarens, and Trans Global Projects Group (TGP). Without their support this event would not be possible.
If you would like to find out more about sponsorship opportunities at the awards this year, or have questions about entering any of the categories, please contact the awards team on info@heavyliftawards.com or visit our website at www.heavyliftawards.com
Ensure that you are kept up to date with the latest news and developments about the Heavy Lift Awards 2021, and register your interest here.