MyCrane has signed a memorandum of understanding (MoU) with engineering, procurement and construction management company (EPCM) PESCO Switzerland.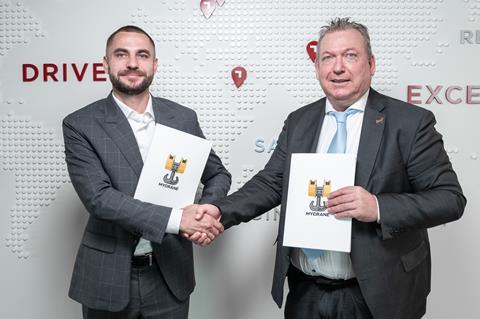 The MoU will see MyCrane and PESCO cooperate in order to: expand their client and partner base, develop common areas of activity, work together on matters of mutual commercial interest and undertake the joint implementation of projects and innovations.
The parties have agreed to the sharing of technical and other information.
MyCrane will also make available its in-house engineering support services, which are offered on an independent basis.
MyCrane founder Andrei Geikalo said: "We are excited to deepen our cooperation with PESCO, which is a global player and a leading name when it comes to the management of projects for the energy industry.
"Our MoU sets the framework for our future cooperation and demonstrates PESCO's confidence in MyCrane as a trusted partner. It enhances our relationship and reinforces our commitment to sharing knowledge and innovating together."