Pinnacle Logistics Solutions has established a joint venture with Nuqsana – a 100 percent Nunavut-owned company based in Rankin Inlet, Nunavut, Canada. The companies are working to establish greater cooperation between the peoples of the region.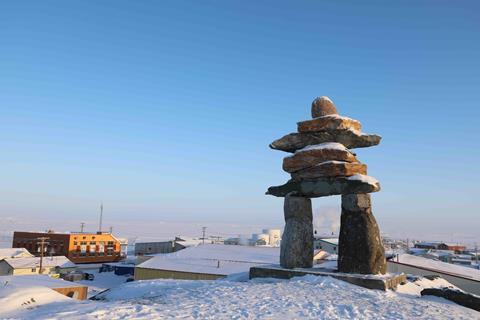 The joint venture – which goes by the name Nuqsana-Pinnacle and is based in Baker Lake, Nunavut – was established in June 2021.
Pinnacle business development specialist Gord McNeil said: "We believe we have a role to play in both inclusion and training of Indigenous peoples within Canada, which we are demonstrating through our partnerships and actions. This will be a very productive relationship for both Pinnacle and Nuqsana, but again, it aligns with our philosophy of developing local partnerships and keeping money in the communities – as well as the long-term goal to educate, develop, and create employment in the community related to our business."
The remote nature of the Nunavut region means that pursuing business opportunities there without the partnership would have proven extremely challenging. "For starters, you need a partner in the region to afford you the type of structure that aligns with government-mandated local project spending," said McNeil.
The Nuqsana-Pinnacle joint venture is Nunavut Tunngavik Inc-registered, which requires the federal and Nunavut governments to improve the participation of Inuit firms in the economy of Nunavut, improve the capacity of Inuit firms to compete for government contracts, and secure the employment of Inuit at a representative level in the Nunavut work force.
Additionally, while Nuqsana has long-established ties within the mining sector in Nunavut, Pinnacle sees the joint venture as opening doors beyond their own expertise in transportation and logistics services and serving as the development of a procurement arm of the company. 

"If you've got a mine up in this territory," McNeil stated, "and you need oils and lubricants for your heavy equipment, we can supply that under Nuqsana-Pinnacle. If you need other commodities – consumables for the mine – we can supply that via the joint venture, which is a local company at the end of the day. So, in addition to all of the traditional services we provide moving dimensional loads between different points in the USA and Canada, we can now purchase equipment and related commodities and, through our partnerships and our network, ship it to port, where it would meet their sealift programme for delivery to the project site.