Global engineered transport and heavy lift specialist Sarens is continuing its expansion drive with the launch of a wind energy division in collaboration with a Polish partner and the acquisition of shares in Italy-based Zanetti Solution.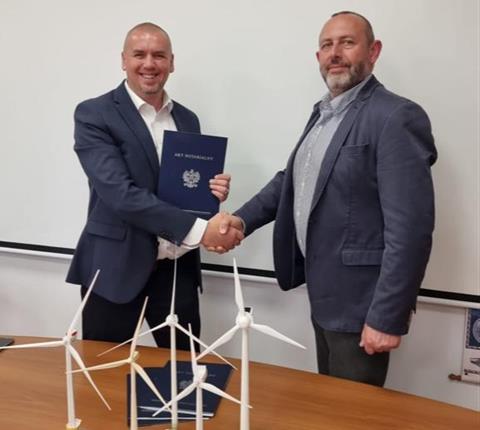 Sarens Wind Service (SWS) will be a specialised division for the onshore and offshore wind market in Europe. Its primary scope will be maintenance of wind turbines, with a focus on gearboxes.
While Sarens did not name its Polish partner, it said that it has extensive experience in the construction and service of onshore and offshore wind turbines. Sarens, meanwhile, has a track record of installing more than 1000 MW of wind turbines across Europe, wind specific operations in more than 17 countries, and over 100 specialised wind professionals.
Key services offered by the division include full warranty, post-warranty, retrofit and statutory testing services; audits; replacement of major components; repowering; turbine construction; and turbine decommissioning.
Mariusz Sudoł, regional director of Northern and Eastern Europe, said: "Through SWS, we would like to provide maintenance services for wind farms in Finland and Sweden and we will continue service work in the UK, Ireland, and Germany. By 2025, we aim to have individual and robust departments for turbine construction, offshore building and service, and blade repair."
He added that Sarens will also open a Global Wind Organisation Basic Training (GWO BST) academy for basic technical training, sea survival, and hub and nacelle works.
Elsewhere, the acquisition of shares in Zanetti Solution – a 50-year-old Italian company that specialises in innovative and customised solutions – is in collaboration with Effe Holding, owned by Carlo Fagioli. Zanetti Solution, which operates in the oil and gas, wind, power, ceramic, naval, and civil sectors, remains in possession of the majority stake in the organisation.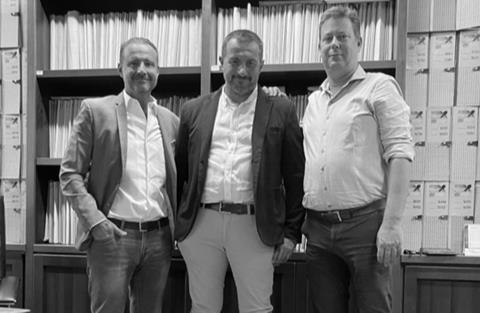 The focus of the partnership will be on supplying clients with technical solutions to their engineering challenges. Carl Sarens, director of technical solutions, projects and engineering, said: "Zanetti is a company with which we have common goals and aspirations. We are looking forward to the new challenges we can face together to better serve the Italian market and not only."
Carlo Fagioli added: "Several years after leaving the Fagioli Group, my passion for logistics has now led me to accept this new entrepreneurial challenge alongside Zanetti Solution and the international giant Sarens. We are thrilled to be part of this union."
It has been a busy year for Belgium-headquartered Sarens, which has entered into several partnerships that expand its operational scope. Last month, Sarens established a joint venture with Trans Wonderland (TWL) that will provide heavy lifting, transport engineering, crane rental and integrated logistics in Papua New Guinea – Sarens PNG.
Prior to that Sarens signed a memorandum of understanding (MoU) with Tanzania-based Raphael Logistics, which it described as "a next step in supplying a one-stop-shop solution to our clients in Eastern and Southern Africa".
The company also invested in UK-based Tugdock to accelerate the development of its solution for the floating offshore wind industry, and signed a strategic cooperation with China's Dajin Heavy Industry with the aim of greater collaboration in the wind energy market.
Big news for the company came in April when it was confirmed that the Sarens family regained 100 percent of the shares of the Sarens Group after reaching an agreement with minority shareholder Begoos (Group Luc Tack). Speaking at that time, ceo Wim Sarens said: "With all shares in the hands of the family, we are now armed to profile ourselves even more strongly in the future as the global reference in crane rental, heavy lifting, and engineered transport."