Sarens Sinotrans has signed a strategic cooperation with China's Dajin Heavy Industry with the aim of greater collaboration in the wind energy market.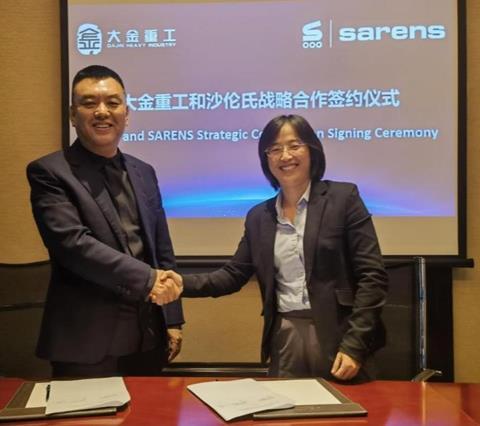 In the future, Dajin and Sarens will jointly provide one-stop services, calling upon Dajin's expertise in the manufacture of offshore equipment and Sarens's hoisting and transportation services.
"The signing of this strategic cooperation agreement will further deepen mutual trust and cooperation via the collaboration of all aspects and integration of multiple resources, which is believed to improve the market competitiveness and operational efficiency of both parties and build a global partnership for win-win cooperation," said Sarens.