The Seahorse Freight Association has rebooted its Journalist Awards with a fresh approach to the judging process and a focus on encouraging the NextGen and championing diversity in the industry.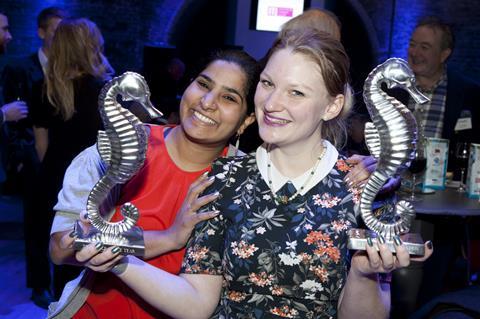 Entries are open for the Awards, which celebrate the best writing across the industry, including modal, tech, and supply chain awards, as well as recognising the best news and feature writers and the Journalist of the Year.
The Awards are backed by headline sponsor AAL Shipping, with categories sponsored by Associated British Ports, the TT Club, Alliance Ground International, ABS, Lloyd's Register, and Rock-it Global.
For the first time in the Association's 60-year history, a 20-strong panel of global judges drawn from across the supply chain will be picking the winners.
"Seahorse has always recognised and celebrated our best reporters, and we now have the opportunity to also shine a light on the diversity in our industry and encourage and support the NextGen," said Seahorse Chair Emma Murray, chief executive officer and founder of Meantime Communications.
"We are grateful to the forward-thinking companies sponsoring our vision and as a community, we are looking forward, not only to rewarding our best writers, but also to getting together on the night to celebrate and network after so many years apart."
The Seahorse Freight Association Journalist Awards recognise and celebrate the best journalism in supply chain, logistics, and transport, as well as celebrating individuals who have gone above and beyond to represent the industry.
Winners for the judged awards, which include; air cargo, overland, maritime, tech, and multipurpose journalist of the year, as well as news and feature journalist of the year, and journalist of the year, will receive cash prizes, as well as being recognised on the night.
There will be two nominated awards for Personality of the Year and Lifetime Achievement.
This year, the judging panel includes 20 experts from across the supply chain, journalism, and PR sectors. The panel is 50-50 male and female.
Seahorse was launched in 1962 with the aim of bringing together journalists, PR companies, and industry thought leaders in a relaxed environment to network and grow business.
This year, Seahorse has relaunched as a not-for-profit organisation with a new committee, including Emma Murray, founder and CEO, Meantime Communications; Annie Roberts, divisional director, DVV Media International; Alex Lennane, publisher, journalist and director, The Loadstar; Sue Terpilowski, managing director, Image Line; and Russ Green, managing director, RTG Communications.
For more information on entering the awards, sponsoring, or attending the event, please visit: seahorseclub.co.uk