Logistics service provider Slavenburg & Huyser is moving into a 50,000 sq m facility in Vlissingen, the Netherlands, which will focus on the distribution of solar panels.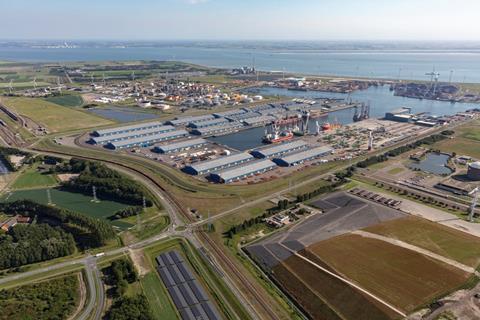 Located at Verbrugge International, part of North Sea Port, Slavenburg & Huyser will service growing demand for solar panel logistics in Europe. It said that due to the rapid growth of volumes there was a need to scale up its supply chain and warehousing capacity.
According to Leo Poot, director of Slavenburg & Huyser: "The terminal is connected by container barge to the deepsea terminals in Rotterdam and Antwerp and has the possibility to handle large container volumes. The warehouses are located right next to the container terminal. This helps to ensure a quick turnaround of the containers. The solar panels are available for pickup by truck, only a few days after arrival in Rotterdam or Antwerp."
Verbrugge recently completed construction of a 7 ha container yard and said the investment was prompted by congestion at neighbouring container ports and the increased demand for capacity.