More than 100 attendees gathered in Berlin to discuss closer cooperation between German North Sea ports.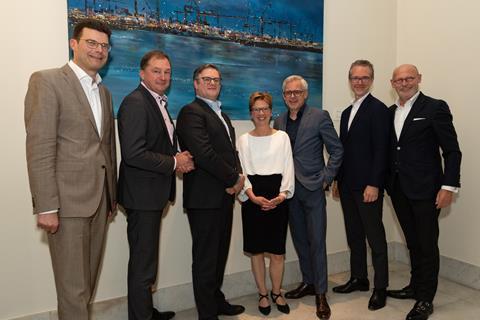 The event – German North Sea Ports – Heading for the Future Together – was chaired by Oliver Detje, publishing director at DVV Media Group.

The meeting covered future strategies of the ports, including new port development plans for Bremen and Hamburg. Lower Saxony, meanwhile, presented a paper that outlines the prospects for the ports over the next decade.

One the primary concerns was the competitiveness of German ports in relation to the ports in Belgium, the Netherlands and France. Another focus was upgrading infrastructure.

Over the course of the event, it emerged that the key future topics of energy security, climate neutrality, digitisation and automation will be central aspects of future port policies.

The participants agreed that the National Port Strategy would have to provide far more support for the ports to cope with these tasks. At the same time, the ports themselves were called upon to cooperate closely in order to address the forthcoming challenges.
Dr Claudia Schilling, Bremen's senator for science and ports, said: "The development of a new National Port Strategy is absolutely essential to address the present situation. Ports will be able to ensure supply reliability and energy independence in Germany only if the politicians at national and Federal Land level, as well as the port and transport industry all work in close cooperation. Bremen and the other coastal states will continue to shoulder their responsibility in future and invest in the port infrastructure. At the same time, however, we expect the federal government to assume a reasonable share of these tasks."

www.seaports.de

bremenports.de