Webuild, an Italian construction company, has signed a memorandum of collaboration with Ukrhydroenergo, the main hydropower plant operator in Ukraine. The parties expect to cooperate on the construction of new power infrastructure over the next three years.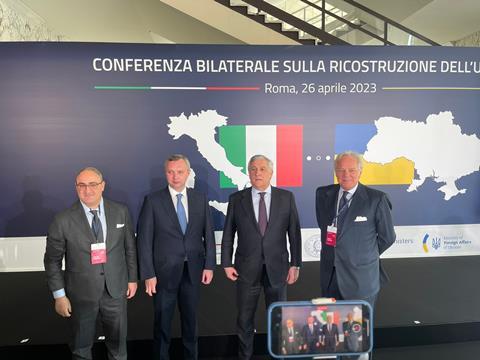 The companies will assess the feasibility of developing hydroelectric plants or converting existing ones into pumping stations in Ukraine. The deal was announced during the Ukraine Reconstruction Conference in Rome, organised by the Italian Ministry of Foreign Affairs and International Cooperation. The conference was dedicated to discussing participation and projects to contribute to rebuilding Ukraine.
According to World Bank and European Commission forecasts, the cost of rebuilding Ukraine and helping the country recover is estimated to be approximately EUR383 billion (USD426.6 billion). These investments are expected to be made during the 2023-2033 period and will be earmarked for transport (22 percent), residential buildings (17 percent) and the energy sector (11 percent).
Among Webuild's ongoing hydropower projects are the Grand Ethiopian Renaissance Dam on the Blue Nile River, designed and built to meet the domestic energy needs of Ethiopia; the Rogun hydroelectric project in Tajikistan, which will be the world's tallest dam and double the energy production of the country; and the Snowy 2.0 hydroelectric project in Australia.