Wind turbine installation contracts are rolling in for Fred. Olsen Windcarrier. The company has secured three such orders during the past two months, amounting to EUR124 million (USD151.7 million) in revenue.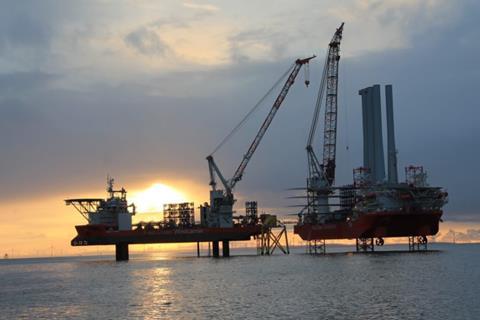 The contracts are linked to work in 2022-2024 in both Europe and Asia Pacific, two of which will be executed with an upgraded vessel. In total, the three projects will account for 630 vessel days. All three deals are repeat contracts building on existing client relationships, Fred. Olsen said.
The company added that its crane upgrade programme for its three vessels has been initiated and, when completed in 2024-25, they will be able to install 13-15 MW turbines coming to market, and larger units in the future.