Belgium-based All Exeptional took delivery of a 3+8 CombiMAX trailer combination from Faymonville.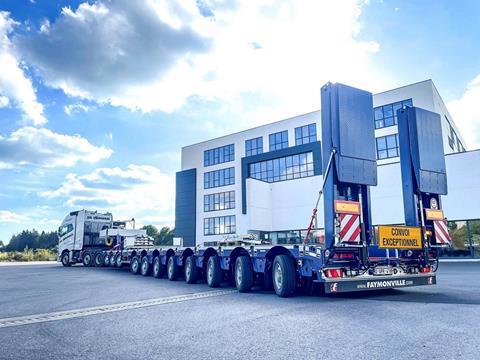 The 3 m-wide CombiMAX is designed to transport industrial presses, foundation machines and other earthmoving equipment. Faymonville said the model is the longest trailer it has delivered to the country.
The 14 m-long loading area of the eight-axle unit can be telescoped by a further 7.4 m. An excavator trough accommodates articulated machine arms. The three-axle chassis can be removed if required and offers an additional 4.5 m of loading surface.
Double ramps provide a shallow ramp angle for with little ground clearance. The unit is now in action at All Exeptional for special transports up to a payload of 120 tonnes