Arkansas, USA-based Engineered Rigging has acquired an Enerpac JS500 jack up system and is accepting rental reservations.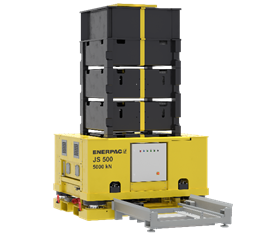 The system will be delivered in May 2022. It can be used for a range of applications, including bridge building and demolition, subway construction and renovations, and port construction.
"By expanding Engineered Rigging's rental fleet with the JS500, we are well positioned to meet the surge in demand for accelerated bridge construction, as well as expedite other infrastructure projects that require the lifting of extremely heavy materials and equipment," said Eddy Kitchen, co-founder and principal at Engineered Rigging.