Mexico-based crane and heavy transport company ESEASA ordered five Liebherr rough-terrain cranes and two all-terrain cranes at the 2022 bauma trade show in Munich.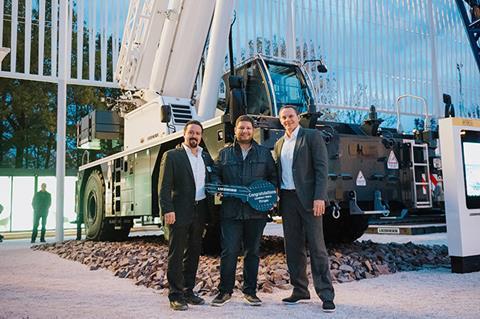 ESEASA purchased two LRT 1090-2.1s with a 90-tonne capacity; three LRT 1130-2.1s with a 130-tonne load capacity; an LTM 1120-4.1 and an LTM 1250-5.1.
The order follows on from ESEASA's expansion of its rough-terrain segment in spring 2022 after it added five LRT 1090-2.1s and two LRT 1100-2.1s to its fleet.
Aldo Santos, operations director at ESEASA, said: "We chose the LRT 1130-2.1 because it has enormously strong load-bearing capacities and can still be easily transported on public roads."
The new additions will be put to use on large projects in the wind energy sector and on oil refineries in Central America and the USA.
ESEASA was the 2022 Readers' Vote Awards Video of the Year winner