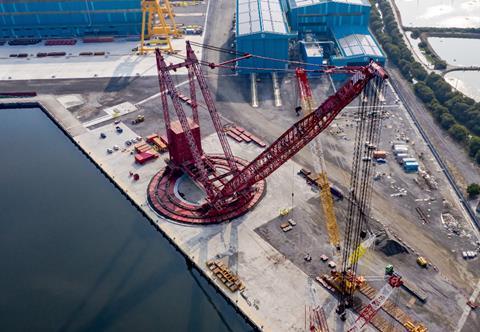 As a result of the agreement, Mammoet's clients will have access to Verton's equipment and solutions, which includes its Everest 6 spreader bars, as well as custom systems with multiple nested spreader beams. The company's product portfolio also includes the R-series load-management system, which eliminates the need for human-held taglines to control suspended loads.
The companies said that the agreement will "accelerate the introduction of safer load orientation technology to a global audience, at a time when staff welfare is of the highest priority."
Trevor Bourne, managing director of Verton, explained: "Verton's lifting spreader bars are fully equipped to remotely orientate any suitable load using angular momentum stored in our revolutionary gyroscopic modules to precisely rotate loads in either direction.
"This completely removes the need for taglines or for anyone to be near the landing area of loads, making jobs safer, faster and smarter," he added.