Mammoet is offering a zero-emission option for SPMT transport operations to its customers.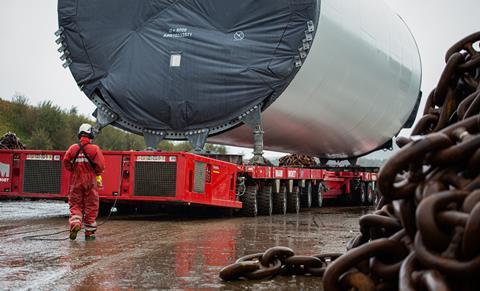 Mammoet has converted its SPMT power pack units (PPUs), replacing the diesel powertrain inside existing trailers with an electric alternative. Once retrofitted, each trailer combination has comparable power to existing industry standard units.

The PPU vastly reduces noise levels at project sites, said Mammoet, resulting in a safer and more productive work environment for customers and colleagues. Communication between staff is clearer, while at locations where sound restrictions are in place longer operational windows are now possible.

The system also represents another step towards zero emission on site, eliminating the carbon footprint of SPMT transport entirely. This allows customers to meet increasingly strict environmental legislation more easily, reducing the impact of transport phases on surrounding communities and infrastructure.