Manitowoc has appointed G Machinery as its new distributor for Grove all-terrain cranes in Japan. Based in Tokyo, the company will provide sales and service support to customers across the country.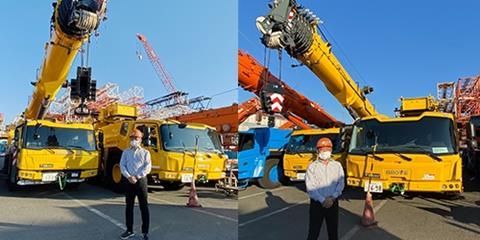 G Machinery will offer the full range of Grove all-terrain cranes but expects the six-axle and five-axle models (such as the GMK5150L-1J and GMK5250XL-1J) to be a particular success.
G Machinery has already sold and delivered its first two cranes: one GMK5150L-1J and one GMK5250XL-1J. The cranes, designed specifically for the requirements of the Japanese market, were sold to a leading Japanese crane rental company.
Shohei Konno, president of G Machinery, said: "We see a lot of potential for Grove cranes in Japan. It's one of the most famous mobile crane brands in the world and it is known locally for its high-quality products with proven reliability We are delighted to have delivered the first two all-terrain cranes to one of the country's best-known crane rental companies."