Under-the-jib equipment manufacturer Modulift designed, manufactured, and delivered two custom lifting frames for the High Speed 2 (H2S) railway project in the UK.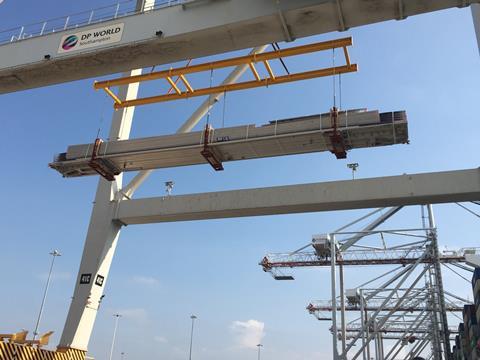 The first lifting frame is being used at Southampton Docks. The the second is mobilised at DB Schenker's warehouse facility in Immingham, where a low height lifting solution is required.
The frames span 19 m x 3 m and have a lifting capacity of 25 tonnes; four top lifting lugs were included to enable the frames to be used at a standard lift height. DB Schenker's frame has four additional top lifting lugs, enabling the slings to be attached at a closer point from the centre of the lifting frame.
Modulift said that the modular frames were manufactured in three sections, and cross beams add strength and stability. This makes the frames easier to transport.