Modulift has said that demand for its custom-made lifting frames in Europe and the UK is being buoyed by modular buildings market.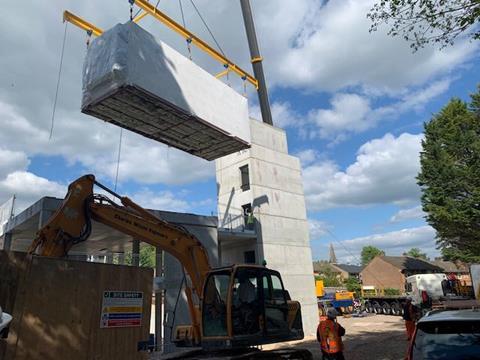 In the UK, Modulift said that the government is dealing with a housing crisis and, like many places in Europe, is taking a Scandinavian approach in welcoming all things modular. This has led to an increase in the need for custom-built frames for transporting and installing modular homes as well as other types of construction.
The most popular product has been bespoke adjustable lifting frame; these types of frames are easy to adjust in width and length, and carry out stable lifts with variable centre of gravity (COG).
Modulift's John Baker said: "The need for custom frames is becoming more urgent especially within this ever growing sector. At Modulift, we have a quick turnaround time for a custom-built frame that can be designed, manufactured and delivered within a four week time frame that suits our customers' needs and the lift that's taking place."