UK-based under-the-jib equipment manufacturer Modulift has seen substantial growth in the sales of its trunnion spreader beam and Active Link wireless load cell this year.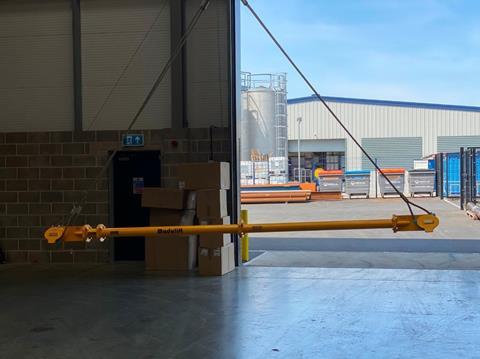 The modular trunnion spreader beam was launched in 2015 to provide lifting professionals with an efficient, lightweight and economic below-the-hook solution. According to Modulift, it provides significant time savings when compared to similar applications using standard rigs below the hook.
The spreader beam has been modified and the drop link removed to make way for the trunnion pin and cross pins. This allows for direct connection of slings to the spreader beam. Other features include improved safety, as there are no heavy shackles and drop links to manoeuvre.
The Modulift Active Link, which launched in 2017, offers an integrated wireless load cell into Modulift's existing drop link component for the modular spreader beam series.
Developed in partnership with load cell and load monitoring equipment specialist Straightpoint, the Active Link was designed to integrate its strain gauge technology. It measures the applied loads at both ends of the spreader beam, providing wireless real time data.
While both products have been successful since their respective launches, sales have grown substantially this year, with orders being sent as far afield as Japan and Australia.
Sarah Spivey, managing director at Modulift, said: "It is interesting to note how some products are an immediate success whilst others (and often the ones we think will be an immediate best seller) can take longer to become industry staples. After five years, these two products are now well established in the market, becoming firm favourites with our customers."