Tadano has upgraded its Demag AC 130-5 all-terrain crane to include its variable outrigger system – Flex Base.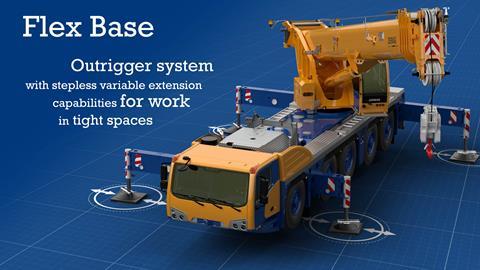 Tadano said the system offers more flexibility and a competitive edge when working in confined spaces by calculating crane capacity based on each outrigger's extension point, rather than a fixed position.
The stepless outrigger positioning works in conjunction with the IC-1 Plus control system – both allow cranes to carry out more lifts from positions that are otherwise unreachable, expanding the range of potential applications, Tadano explained.
With a total length of only 14.4 m and a width of 2.75 m, the Demag AC 130-5 is the most compact crane in the 130-tonne class, according to Tadano.