Tadano Asia set up 29 days of technical training for Singapore-based Tiong Woon Crane & Transport, which has a fleet of over 540 cranes with capacities ranging up to 2,000 tonnes.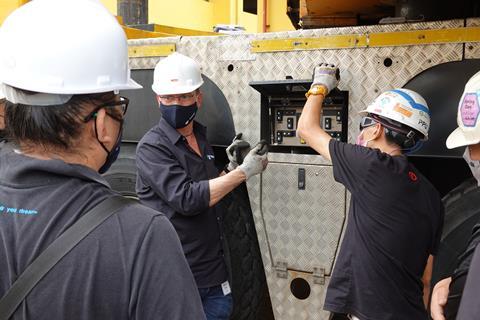 The heavy lift service provider, which supports clients in the oil and gas, petrochemical, infrastructure and construction sectors, aimed to reduce downtime and enable operators to perform simple inspections and repairs. Prior to training with Tadano Asia, operators had to request a site visit from the Tiong Woon service team for most problems.
The service team often began with little to no information from the operators, which could result in multiple trips that contributed to prolonged downtime. The training from Tadano gave Tiong Woon the opportunity to create a system that would allow operators to communicate more details, such as error codes, so that the Tiong Woon service team could arrive at the site better prepared.