Ghana's Baj Freight and Logistics has added an eight-axle MultiMAX semi-trailer from Faymonville to its fleet.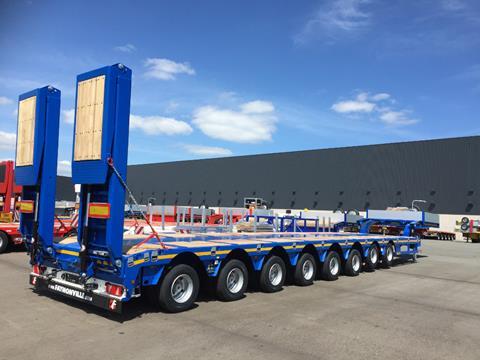 According to Faymonville, the semi-trailer is an 'all-rounder', capable of moving a large variety of heavy and oversized cargo, including tanks, columns, transformers and cranes.
The trailer is equipped with hydraulic suspension and string, a hydraulic lifting and lowering gooseneck and robust double ramps. The platform can be extended to 33.5 m.
Baj Freight provides Customs brokerage, freight forwarding and logistics services to various sectors across West Africa.