Dutch trailer manufacturer Nooteboom has introduced its latest semi low-loader, the OSD-73-04, for the European market.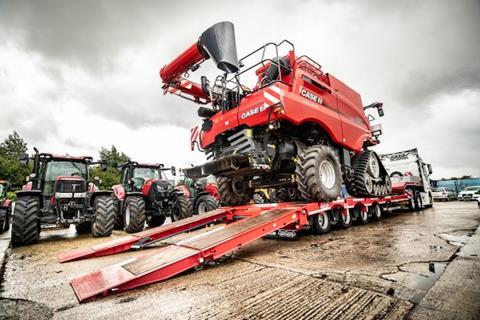 This semi low-loader has been developed to transport machines weighing up to 47 tonnes. Excavators with a track width of up to 2.9 m and a track length of at least 5 m can be transported efficiently and safely.
The four-axle trailer is available with a single extendible loading floor and has two self-steering axles.
Nooteboom said that within the international exceptional transport market, there is growing interest in hydraulic widening on a semi low-loader. With the OSD-73-04(S), the loading area can be quickly and easily widened from 2.54 m to 3.21 m. When retracted, the vehicle remains within the legal dimensions of 2.55 m-wide and can also transport divisible cargo. With the widening fully extended, the same trailer is suitable for the transport of large excavators.