Sliedrecht, the Netherlands-based Jack-Up Barge has developed several solutions that it claims makes offshore works more efficient.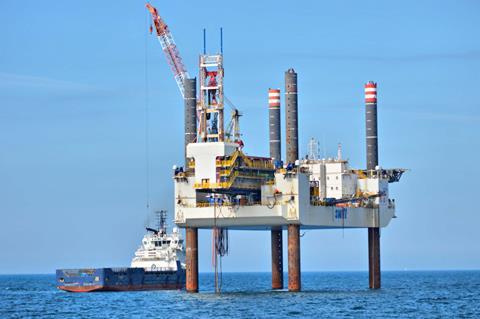 With the next generation of wind farms being built between 131-196 km offshore, a number of concerns are arising with regard to crew transfer. Jack-Up Barge said that journeys from shore via crew transfer vessel (CTV) results in less time on site, low productivity and low job attractiveness due to spending so much time on a vessel. To address these concerns, Jack-Up Barge developed JUB-HUB.
Acting as a hotel facility offshore, with local CTVs, the Jack-Up Barge shortens the time to travel to jobsites. It provides single cabin accommodation for approximately 70 offshore wind construction and maintenance staff, supported by, for example, three 24-man CTVs.
In a comparative tender, Jack-Up Barge found that using three CTVs at a JUB-HUB saved fuel, daily hire rates and reduced environmental emissions by at least 30 percent.
Efficiencies can also be gained in plug and abandonment (P&A) and decommissioning operations when using a unit like Jack-Up Barge's Swift 10. The 64-person Swift 10 accommodation unit includes automated and fully electrified drilling equipment, which provides opportunities to reduce operators' decommissioning burden, said Jack-Up Barge.
Jack-Up Barge added that its solutions could be used as mobile offshore production units (MOPU), whereby there is limited capital expenditure or decommissioning cost. "MOPUs can provide a flexible way to create value because they are easy to locate, where and when you need them and only when required, based on a charter rate. The JB-114, for example, recently started work in the Middle East as an MOPU – producing oil from just three months after discovery," said Jack-Up Barge.
There are plethora of challenges facing the offshore market – Covid-19, low oil prices, the spiralling size of wind turbines, for example. With a constantly changing landscape, Jack-Up Barge said that the industry needs to think differently to create opportunities and make the sector more sustainable.