HLPFI looks at the entries for this year's Project of the Year award, sponsored by Fesco Projects.
For this category, the judges were looking for a complex logistics project, involving the door-to-door delivery of multiple oversize and/or heavy cargoes.
Our shortlist for the 2020 Project of the Year:
Canadian Arctic Mining Project, deugro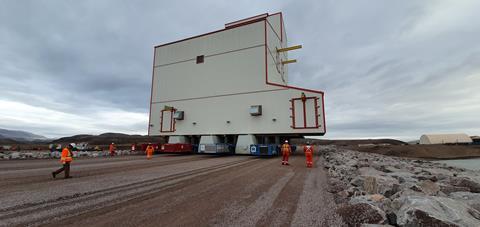 As part of a strategic expansion of an existing iron ore mine in remote Northern Canada, deugro delivered a new bulk material handling and processing system, comprising 21,000 tonnes of modular cargo originating from locations in Europe, Canada and Vietnam. With the largest item weighing approximately 1,875 tonnes and measuring 32 m x 29 m x 34 m, the delivery to the remote Arctic site – which is ice-free and accessible for only two months a year, and had no existing suitable offloading facility – impressed our judges and secured deugro a place in the shortlist.
Dorogbuzh Project, RTL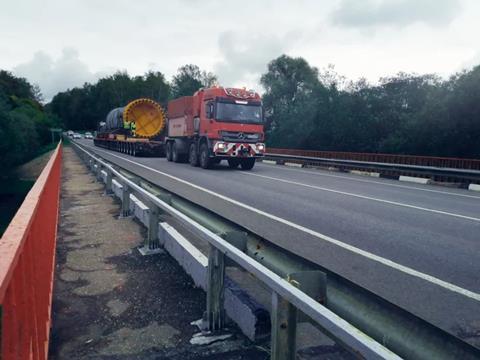 Also impressing our judges was RTL, which carried out the multimodal transportation of oversized and heavy equipment for a chemical complex in Russia. The equipment was produced in Italy and was delivered by river-sea vessel to a special berth in Volgodonsk, before it was transhipped onto a river barge. After continuing along the Volga-Don Shipping Canal to the temporary berth in Drakino, Moscow region, the units were delivered to the installation site by road.
Formosa I wind farm, Mammoet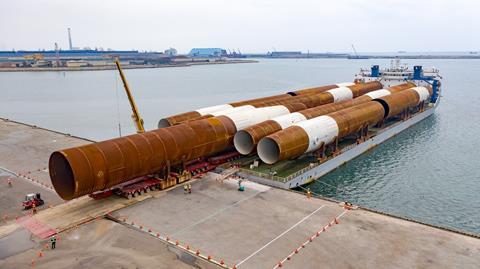 Mammoet is shortlisted for this award for its onshore handling, transportation and storage of wind turbine foundations for the Formosa I wind farm project in Taiwan. The project posed huge heavy lift challenges, including the fact that typhoons and earthquakes are common locally, and that work had to transfer seamlessly from Europe to Asia without any reduction in quality or safety.
Most significantly, as this project was the country's first commercial offshore wind farm, no suitable area to land cargo of this type existed. A creative solution was needed and ensured the project had a lasting legacy.
Soderstrom Railway Bridge – Getingmidjan, Sarens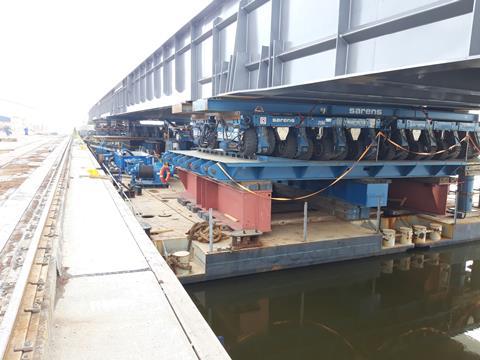 Sarens has been shortlisted for its involvement in a bridge replacement project in Sweden. The scope of works included the sea transfer of bridge sections from Tallin, Estonia, receiving old bridge parts on barges and shipping them from Stockholm to Vasteras, and finally the installation of the new sections at the project site in central Stockholm. The shutdown of the bridge was limited to just eight weeks, meaning extraordinary planning was required to complete this project on time.
The Demolition of Morandi Bridge in Italy, Fagioli
After the collapse of a 210 m section of the Morandi Bridge in Genoa during 2018, Fagioli was tasked with the removal of the remaining sections. The operation was executed in 168 uninterrupted days, under great pressure from the Italian government and international media. Faced with engineering and environmental concerns – such as the poor condition and instability of the remaining sections, which required detailed study of the infrastructure; the presence of asbestos; and the demolition of the surrounding buildings around the bridge just to mention a few – Fagioli rose to the challenge.
Transport of 42 bridge elements for the Hising Bridge in Gothenburg, Tschudi Logistics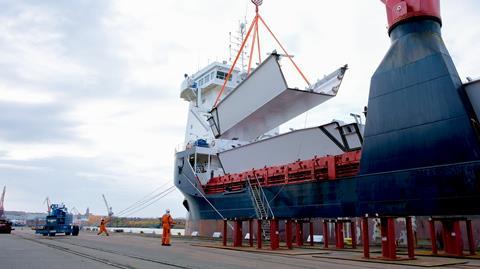 The Tschudi team impressed our judges with its project transporting 42 huge bridge elements from Bilbao, Spain to port of Gothenburg, Sweden. Preparations for the sections that will form part of the Hising Bridge have been under way since 2015.
VEAS Liquid Bio-gas Storage Tank ("Take That Hill"), Logistics Plus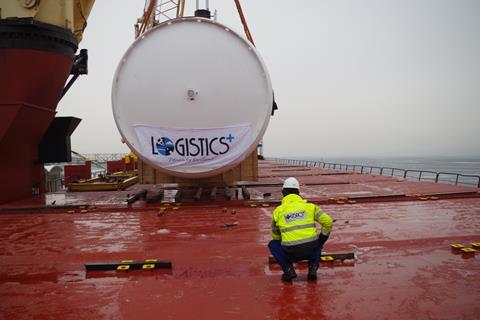 Our last finalist is Logistics Plus, which moved approximately 256 tonnes (2,088 cu m) of cargo for the VEAS liquid bio-gas storage tank project. With the final jobsite being located at the top of a mountain and the extremely icy conditions, Logistics Plus managed to execute this project flawlessly and in a timely fashion.
The winner of the Project of the Year award will be revealed in October.
Find out more: www.heavyliftawards.com


FESCO is one of the leading public transportation and logistics companies in Russia with an extensive experience in the transportation of goods by all modes of transport, using own assets and integrated logistics. Company's assets contain port facilities in Vladivostok, diversified rolling-stock, fleet of multifunctional ships, large fleet of ISO containers and inland logistics terminals. The majority of FESCO's operations are located in the Russian Far East and the Group benefits from growing trade volumes between Russia and Asian countries with operations in Central Asia and Northern Arctic Routes' regions. FESCO Project forwarding provides end-to-end logistics solutions to specialized industries such as oil and gas, mining, heavy industry, wind energy and nuclear power: 1. Consulting on the early stages of pre-project execution including pre-engineering studies of viability and assessment of adequate routes 2. Designing of a full-scale transportation concept 3. Supervision by qualified personnel along the important stages of the transport project 4. Transportation of heavy and oversized cargoes from the manufacturers' premises anywhere in the world to the job site by all transport modes 5. Erection and installation of heavy equipment on site Eurasia's unique combination of maritime, railway, automobile services, as well as port and stevedore services, combined into a single logistics solution.