XLProjects (XLP) network members Multitrade Spain and Westdijk Sweden jointly coordinated the delivery of a tram from Santander in Spain to Sweden.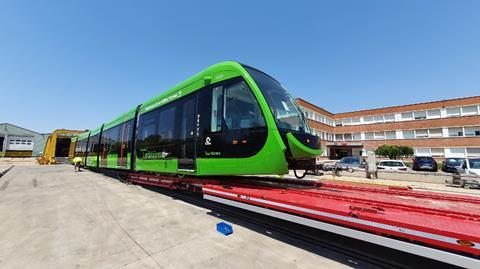 The tram measured 33 m x 2.7 m x 3.7 m and weighed 42 tons (38.1 tonnes).
Multitrade loaded the tram onto its own 34 m-long roll trailer equipped with rail tracks at the manufacturing site in Spain. The cargo was then transported on a ro-ro vessel from Santander to Zeebrugge in Belgium, where it was received by Westdijk for onward delivery to Sweden.
This unit will form part of the Swedish Lund Tramway project.