Abnormal Load Services (ALS) has transported 12 offshore fender sections and ancillary equipment from Penglai, China, to Tarbert port in Scotland.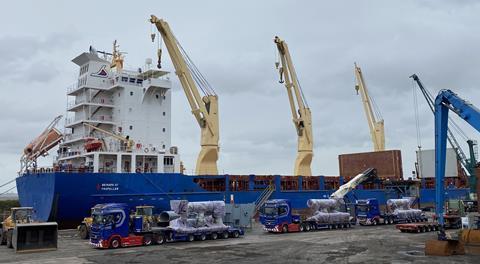 The units measured 8.65 m x 3.8 m x 3.6 m. ALS also handled a 40 ft and 20 ft container.
ALS' project scope included the shipping, unloading, stevedore operations, storage, Customs, and the arrangement of police escorts.