Toro y Betolaza has handled nine offshore suction anchors, destined for an oil and gas project in Pemba, Mozambique, at its facilities in the port of Bilbao, Spain.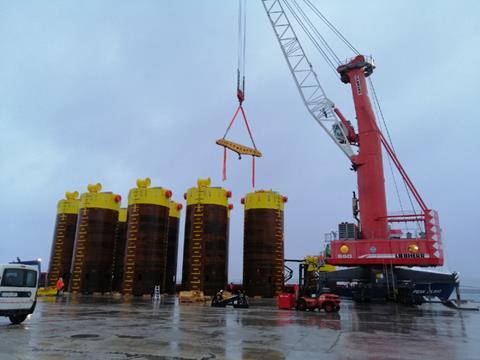 The anchors – manufactured by Navacel – each weighed 53 tons (48.1 tonnes) and measured 15 m high.
Along with auxiliary parts, the cargoes arrived at the port from the factory in Erandio onboard Ocean 7's coastal vessel Peak Bilbao.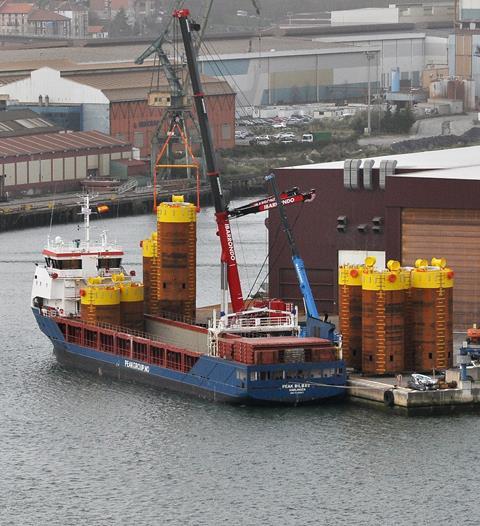 Toro y Betolaza then loaded the cargoes onto BigLift Shipping's vessels Happy Sky and Happy Ranger for onward transport to Pemba, Mozambique. The journey is expected to take approximately 30 days.