C.H. Robinson has transported two compressor bundles and related accessories for an oil and gas client in Perth, Australia.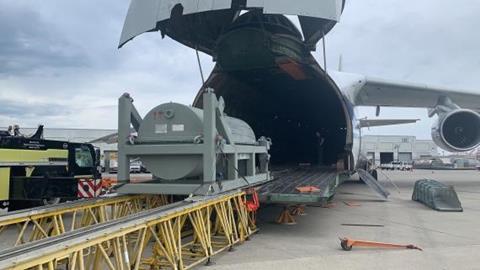 The six pieces, weighing 68 tonnes, were trucked from Olean in the state of New York, USA, to Newark Airport in New Jersey and loaded onto an AN-124 aircraft. A C.H. Robinson project manager escorted the cargo from the door to aircraft and oversaw the safe unloading and loading of the equipment.
The flight included stops in Russia and Malaysia to refuel and change crew before arriving in Perth. Once on the tarmac, C.H. Robinson ensured the cargo was safely discharged before being loaded and lashed onto trucks for the final delivery to the client's site.