Chapman Freeborn has worked with Volga-Dnepr Airlines to transport six McDermott Aviation Bell 214B helicopters from Greece to Australia onboard an AN-124 aircraft.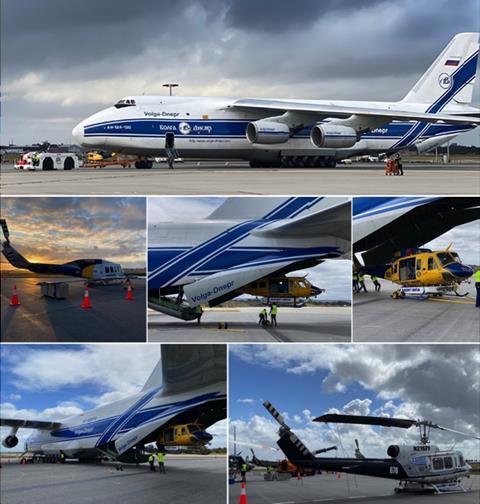 The helicopters first landed at Athens Airport and were dismantled airside prior to being loaded onto the AN-124. The loading operation was executed using both Volga-Dnepr's internal cranes and external equipment.
The Chapman Freeborn team worked closely with experts including McDermott's helicopter engineers, Volga-Dnepr's loadmaster and other crew from both organisations comprising of 24 people in total, to coordinate the operation.