Combi Lift has delivered a 360-tonne reactor system and accessories to Rotterdam.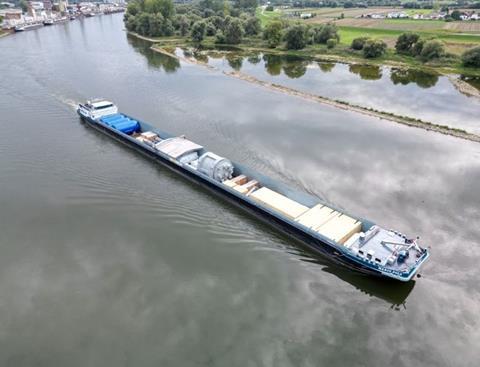 The transport by barge had to contend with a number of challenges: historically low water levels within the European river system, and cross segment competition for securing space on river barges from the energy and agriculture industry, said Combi Lift.
Despite the difficulties, the reactor system was delivered to Rotterdam where it was discharged using the Matador floating crane.