Compass Forwarding's project logistics team completed a heavyweight delivery with the movement of a metal fabrication press weighing 204 tonnes from Eastern Europe to the US Midwest.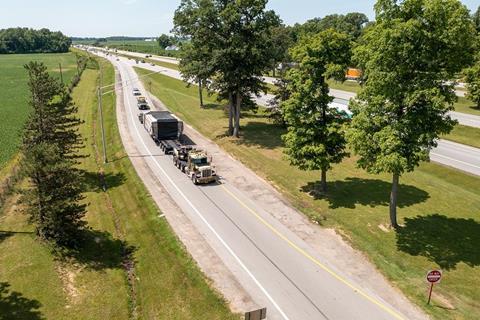 The multimodal solution included both containerised and breakbulk ocean transportation to the US East Coast, white-glove transloading, and delivery to a jobsite more than 500 miles (805 km) inland using a 16-axle tractor-trailer combination. The delivery required oversize route planning, permits, and escorts in five states.
It was the second time in a year that Compass successfully transported this exceptionally large machine.
"The current supply chain challenges will not hinder us from delivering tailored solutions to our clients – even for the most complex shipments," said, vice president at Compass Forwarding. "We were proud to be trusted with such a technical project not once but twice in the past year."