deugro has transported 35,541 freight tons of cargo for the Irkutsk Polymer Plant (IPP) project in Russia.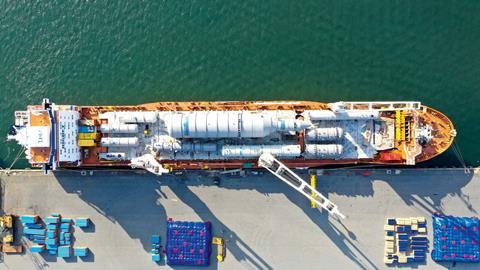 The 45 oversized heavy lift components included a 597-tonne reactor, which measured 44.5 m x 11 m x 10 m, and an ethylene fractionator weighing 357 tonnes with dimensions of 81.9 m x 8.1 m x 6.9 m.
The cargo was shipped simultaneously on two full-charter vessels from Masan, South Korea via Tiksi in the Arctic Ocean to Ust-Kut, Russia.
As most of the heavy lift cargo came from South Korea and the transit time to Tiksi via the Bering Strait was the fastest, the shipment consolidated and loaded at the port of Masan, deugro explained.
To avoid any unnecessary double handling of the cargo and to save costs, deugro added, a considerable part of the oversized cargo from China and Japan was loaded onto the same vessel in Masan, which had already been chartered.
Both vessels travelled 4,500 nautical miles to the anchorage points in Tiksi, Russia. Due to a low draft, the simultaneous transhipment from both vessels onto nine barges was executed outside the port area.
The cargoes were then barged from the port of Tiksi to Ust-Kut, which took 24-26 days. There, the cargoes we unloaded before being transported by road with police escorts to the construction site.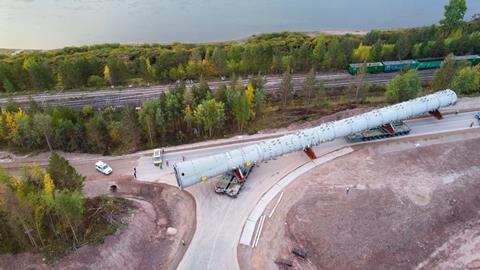 Sergey Godlevskiy, regional vice president, Russia and CIS, deugro Projects, LLC Russia, said: "Challenging and rapidly changing weather conditions during transhipment required highly professional and precise cooperation of all teams to execute the operations according to plan within six days."
To ensure smooth cargo operations, all method statements for loading, unloading, stowing and securing, as well as transportation, were reviewed by dteq Transport Engineering Solutions, a company of the deugro group.