deugro has delivered 157 tonnes of cargo from the port of Marina di Carrara and the port of Livorno in Italy to Algeria.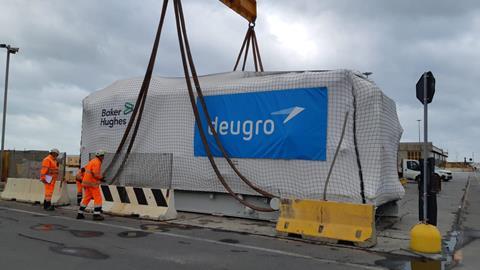 The shipment, which amounted to 1,352 cu m, included a 74-tonne unit that measured 11.2 m x 4.3 m x 4.7 m, as well as ancillary equipment. The cargo was destined for a project in Ouargla, Algeria.
deugro's team in Italy worked with its client, Arkad, over a period of ten days to design and deliver the swift marine solution to urgently ship the cargoes to the port of Skikda in Algeria.
As part of its end-to-end logistics scope, deugro also organised the onward road transport to the site in Ouargla.