Express Global Logistics (EXG) is handling 45,000 freight tons of equipment from India to Sri Lanka for railway projects.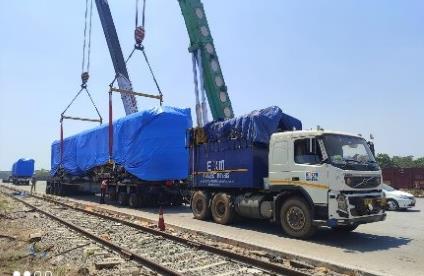 The cargoes include 182 coaches as well as four driving power cars (DPC) that measure 20.3 m x 9.95 m x 4 m and weigh between 36 tons (32.7 tonnes) to 80 tons (72.6 tonnes).
A spokesperson for EXG said: "EXG has successfully handled the first lot of ten coaches, which were moved by rail from a state-owned manufacturing facility to Chennai port [India] for final assembly and packing, ready for Colombo [Sri Lanka]."
EXG's asset management, heavy hauling and engineering teams collaborated to develop detailed plans prior to the transport, allocating enough time to fabricate the spreaders and saddle to handle the components.
Express Global Logistics (EXG) is a member of the Worldwide Project Consortium (WWPC).