Express Global Logistics (EXG) has transported three steel units from Mumbai port to Dehej, Gujarat, India.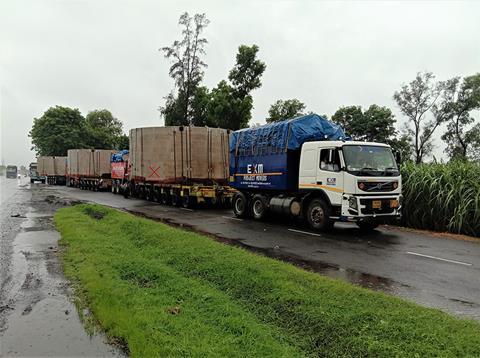 The alloy steel shells weighed between 36 to 40 tons (32.7 to 36.3 tonnes) each, and measured 6.5 m x 6.5 m x 2.8 m.
In addition to the transport, EXG arranged a suitable axle combination and coordinated the operations at the port.
According to EXG, the main challenge was the width of the cargoes, which required a large turning radius and special planning at toll booths. The transport was completed in ten days.
EXG is a member of the Worldwide Project Consortium (WWPC) in India.