FLS Projects helped to load two separate shipments on the semi-submersible vessel Xiang Yun Kou in Vietnam.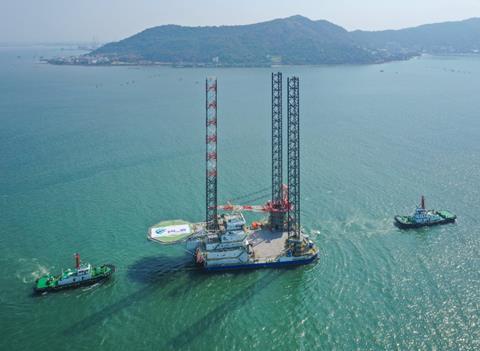 The cargoes included two drydocks: the 7,000-tonne Lewek Hercules, which measured 101.5 m x 52.5 m x 31 m, and the Liftboat H1023, which measured 90 m x 42 m x 102 m and weighed 6,000 tonnes.
The loading operations took place at the designated anchorage position in Vung Tau, Vietnam. There, Xiang Yun Kou was submerged to a depth of 23 m for the float-on operation.
Both units were towed, positioned and secured in one day. FLS Projects coordinated four tugs to align the cargo on deck.
According to FLS Projects, the biggest challenge was preparing technical transport manuals for the towing and loading operations, and securing confirmation of these from two independent surveyors within five days.
FLS Projects is a member of the XLProjects (XLP) network.