Blue Water Shipping has transported 555 tonnes of IT equipment from Billund in Denmark to Santo Domingo, the Dominican Republic.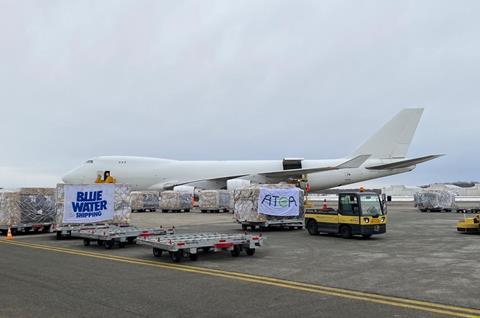 Over a two-month period, Blue Water transported 2,350,000 pieces of equipment amounting to 3,000 cu m, on behalf of software company Atea. The cargoes were moved in three lots on commercial flights and 11 chartered freighter aircraft.
"A passenger airline with Boeing 787 Dreamliner aircraft turned out to be our largest partner for this contract. However, to uplift the volume, we also chartered three Boeing 747-400 freighters," explained Nicolai Nørgaard, global air charter manager at Blue Water.
Jesper Nielsen, airfreight procurement and business development manager at Blue Water, said that the team had one month to prepare. This included booking flights, arranging domestic setup, coordinating the good from the European Union (EU) and China to Denmark, repacking goods, and assisting with surveyors.