German Albanian Logistics Agency (GALA) – part of the EMS Fehn Group – has handled Nordex wind turbine components at Albania's port of Durres.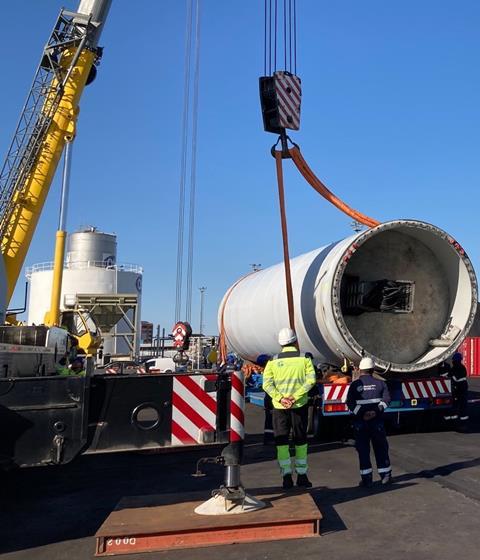 The turbine parts arrived at EMS Albanian Port Operator's (EMS APO) terminal in the port of Durres from Vlissingen, the Netherlands, onboard the general cargo vessel Northern Rock.
GALA and EMS APO handled the storage and transport of the turbine, with more turbines of this type arriving in Durres in the coming months.
According to GALA, the Nordex unit is Albania's first wind turbine. The Albanian government, supported by the European Bank for Reconstruction and Development Albania, plans to start a programme to build wind farms and solar power plants in the country.
Manfred Müller, ceo of EMS Fehn Group, said: "The transport of the windmill by GALA is only the beginning of a large build up of wind parks in Albania in the forthcoming years."