BigLift's Happy Star has delivered a bulk ship unloader from Vietnam to the port of Newcastle in Australia.
At over 72 m high and weighing 750 tonnes, the USD35 million bulk unloader is set to become a prominent part of the port's landscape as it diversifies, the port said.
Craig Carmody, port of Newcastle ceo, explained that the arrival of the state-of-the-art unloader is a significant milestone in optimising bulk handling efficiencies at the port.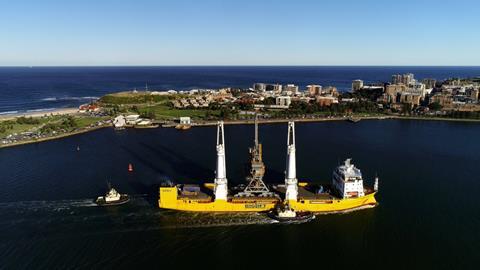 Upon arrival, the unit was transferred onto the port of Newcastle's K2 berth in its Bulk Precinct at Walsh Point. The unloader will be able to handle bulk cargoes at up to 1,200 tonnes per hour.
The unloader will now undergo a commissioning phase, which includes rigorous testing and training for crane operators and maintenance teams. It is expected it will be operational later in 2021.