Jumbo-SAL-Alliance, on behalf of AsstrA-Associated Traffic, has loaded heavy and oversized cargoes onboard the Jumbo vessel Fairmaster in Spain.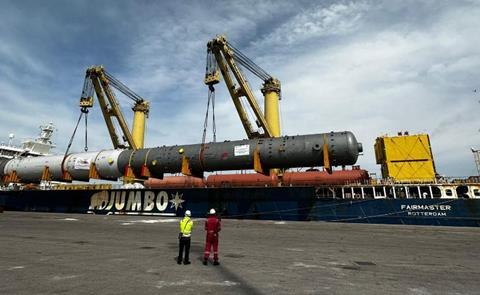 An 874-tonne wash tower was loaded onboard the heavy lift vessel in Gijon, before three 70-tonne deaerator tanks were lifted onboard in Bilbao.
The cargoes are now on route to Gdansk, Poland, for AsstrA's client Hyundai and Técnicas Reunidas.