Jumbo's heavy lift vessel Jumbo Jubilee has loaded three Liebherr cranes in Rostock, Germany, and set sail to the Americas powered mostly with biofuels from GoodFuels.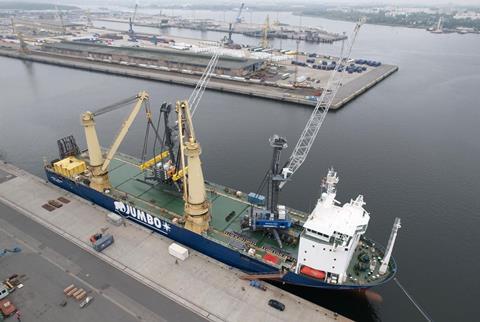 Jumbo Jubilee's captain and crew bunkered the biofuels in Rotterdam before delivering two of the cranes to Boston and Port Hueneme. These cranes were loaded on deck and were discharged in a dual lift.
The third crane was dismantled and stowed below deck and was shipped to Rio Haina, Dominican Republic. All three cranes weighed approximately 400 tonnes.
According to Jumbo, GoodFuels' sustainable biofuels deliver 80-90 percent well-to-exhaust CO2-reduction versus fossil fuel equivalents.