Jan De Nul has installed 36 out of 72 wind turbines at the Kriegers Flak offshore wind farm in Denmark.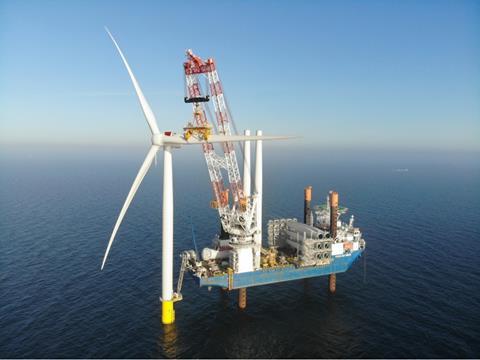 Jan De Nul secured the transport and installation scope in 2019, as HLPFI reported here.
The 8.4 MW wind turbines, measuring 187 m high, are being installed on behalf of Vattenfall Denmark. The first turbine was installed in January 2021, and the final turbine is expected to be installed mid-June 2021 – approximately four and a half months since the start of the installation operation.
The components of the Siemens Gamesa wind turbines are delivered from mainland Denmark to the port of Roenne. The parts are then assembled and loaded on board Jan De Nul's jack-up installation vessel Vole au vent, which then sails to the installation site off the Danish east coast.
The wind farm is expected to be fully operational by the end of 2021.