Legendre has transported equipment destined for the Ariane 6 launchpad in Guyana.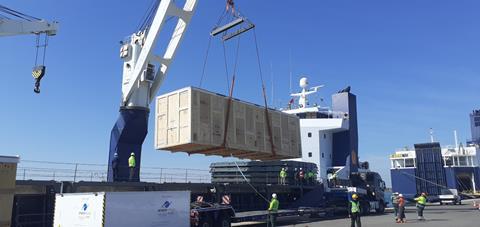 The biggest unit measured 14 m x 4 m x 4 m and weighed 43 tons (39 tonnes).
Legendre Group – a member of the logistics network ASTRE – transported the parts over 1,000 km from the port of Fos to Le Havre in France via truck.
The components were then loaded onto a CMA CGM vessel for onwarded transportation.
The cargoes are fuelling mechanisms for liquid oxygen and hydrogen, and are essential for the upcoming first launch of a new ESA rocket in 2022.